Puremate Marketing (M) Sdn.Bhd
Lot G-55,
Ground Floor,
Kompleks Karamunsing,
88300 Kota Kinabalu,
Sabah, Malaysia.

088-261007

935, 942, 1044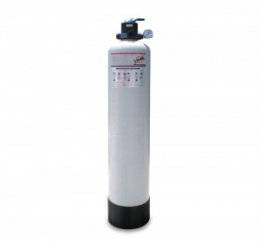 Model No: 935
Dimensions: 9x35 inches
Top Opening : 2.5
Working Pressure: Max. 100 psi

How Does It Work?
Step 1: Backwash : Turn the MPV to "Backwash" mode & let the sediemnt flushed out until the water appears clean. Time pf backwash is about 5-10 minutes
Step 2 : Rinse: Turn the MPV to "Rinse" mode to ensure the filter water is clean. Time of rinse is about 5-10 minutes.
Step 3: Filter: Turn the MPV to "Filter" mode and the filter backwasg system is complete & the filter is as good as new!