Puremate Marketing (M) Sdn.Bhd
Lot G-55,
Ground Floor,
Kompleks Karamunsing,
88300 Kota Kinabalu,
Sabah, Malaysia.

088-261007

K-1500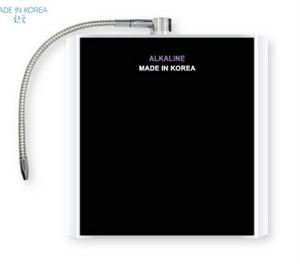 OEM BRAND AVAILABLE

You can enjoy healthy minerals. Alkaline Water K-1500 has no noise without any power supply and it is very safe. After upgrade from the existing water purifier. K-1500 is minimized to the most compact size in the world as maximizing the performance. The new filter system is proud of the best stability.
​Installation: Countertop​
Standard Filters:
Package A
Step 1. : 8" Pre Carbon
Step 2. : 8" Pre Carbon
Step 3. : 8" Silver Carbon
Step 4. : 8" π (pi) Energy
Step 5. : 5" Alkaline Ball
Package B
Step 1. : 10" Sediment
Step 2. : 10" Pre Carbon
Step 3. : 10" Alkaline
Step 4. : 10" Post Carbon